This month we wrapped a redesign of a mountain retreat in Canmore, AB that's rumored to be hitting the Airbnb crowd sometime this spring. So if you and 12 of your closest friends want to hit up a modern mountain escape this summer – check out the full project design below (and be sure to dibs the master bedroom, you'll see why).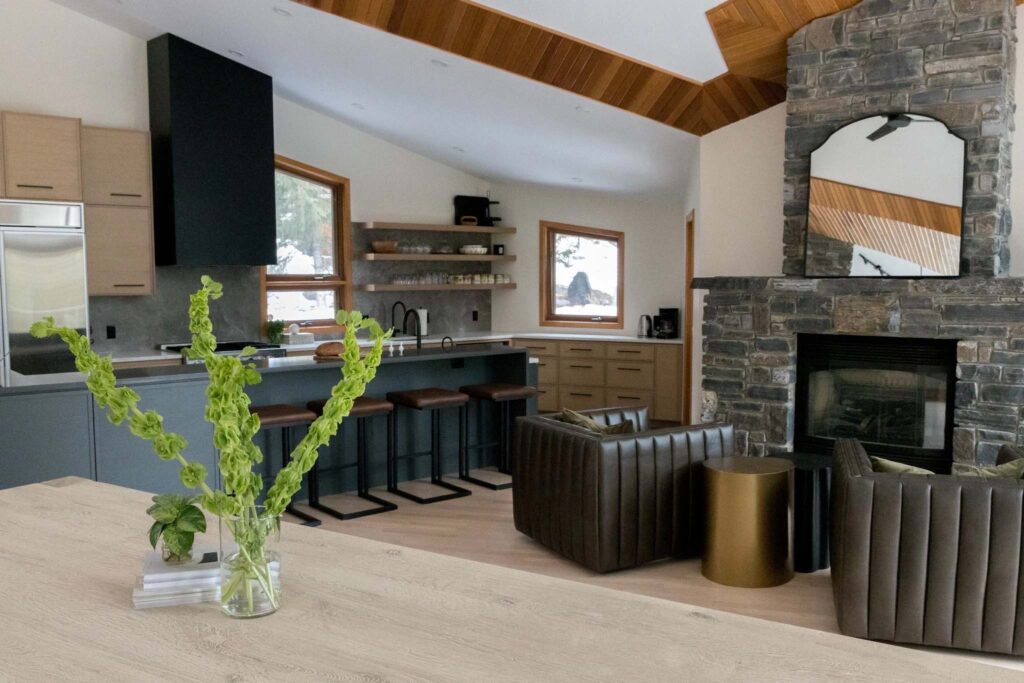 The owners of the home saw the potential for this space to be an amazing family retreat to the Rocky Mountains while also being an awesome rental space. If the hard cabin vibes could be transformed into a crisp, clean, modern meets industrial, meets rustic mountain chic. Cue the AHID team.
The space was filled with orange-toned wood that needed to be balanced and several oversized bedrooms that felt like "wasted-space". We took one look at the stunning 20 ft. ceiling + original wood beams and knew this space could be the modern retreat they we're looking for.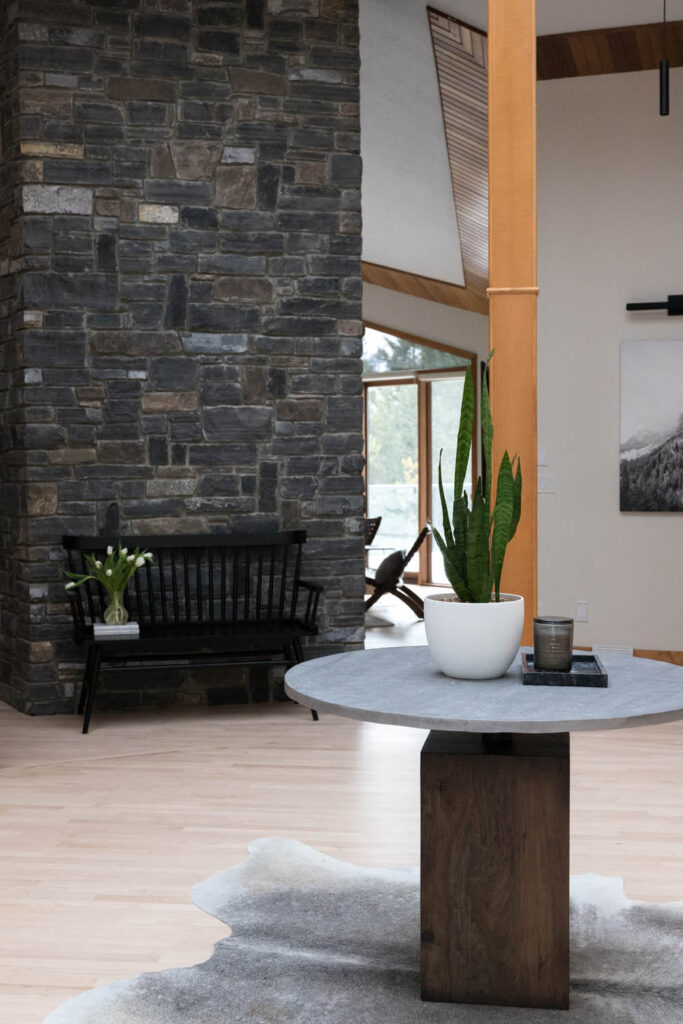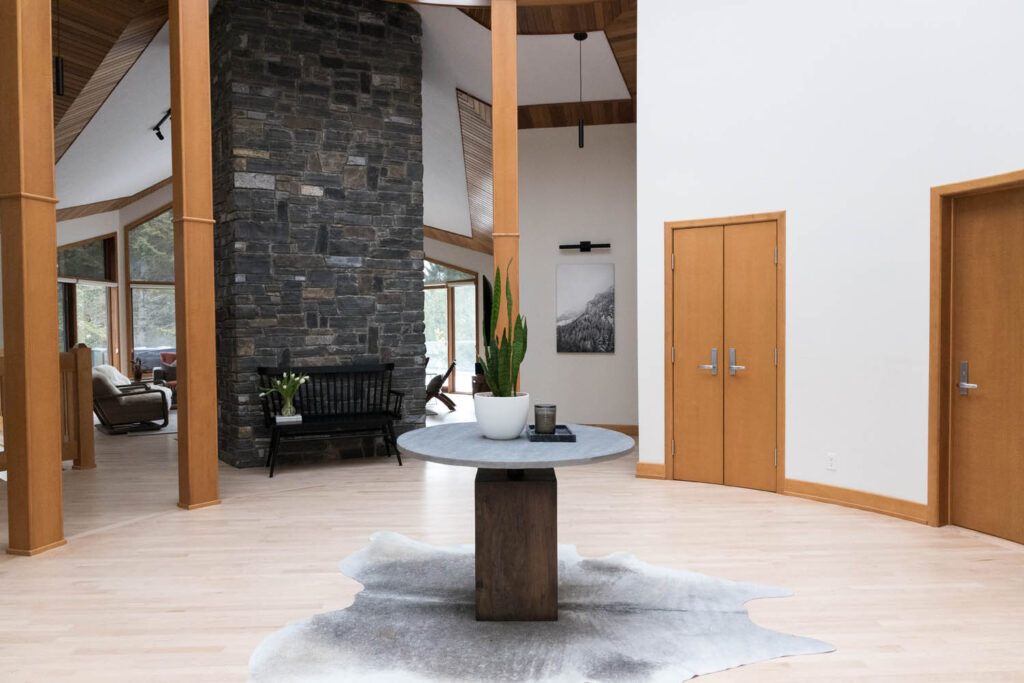 ---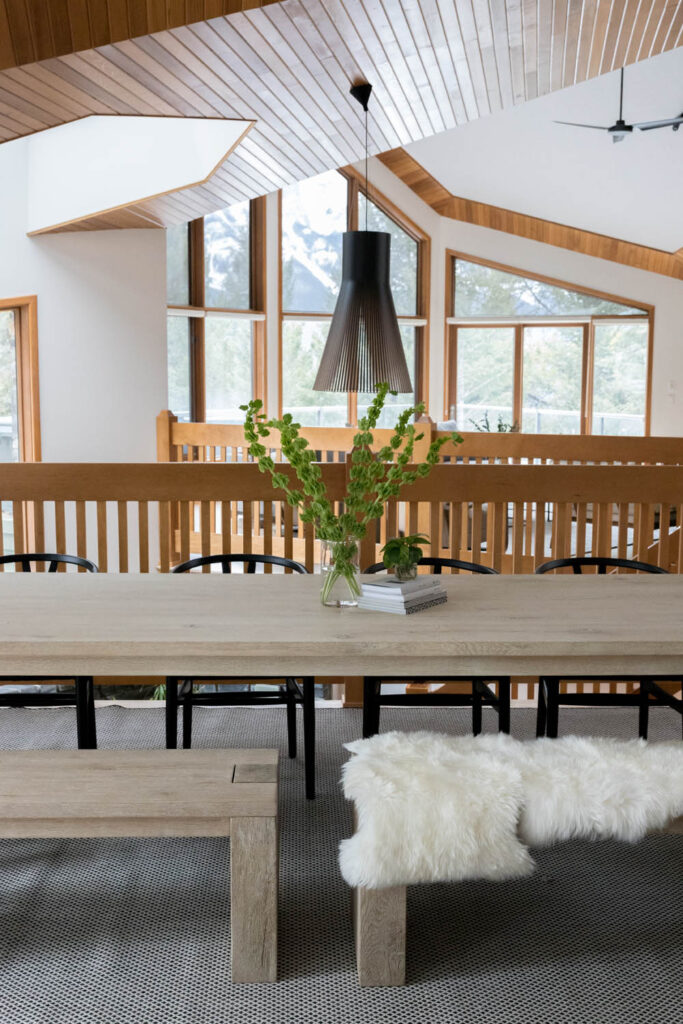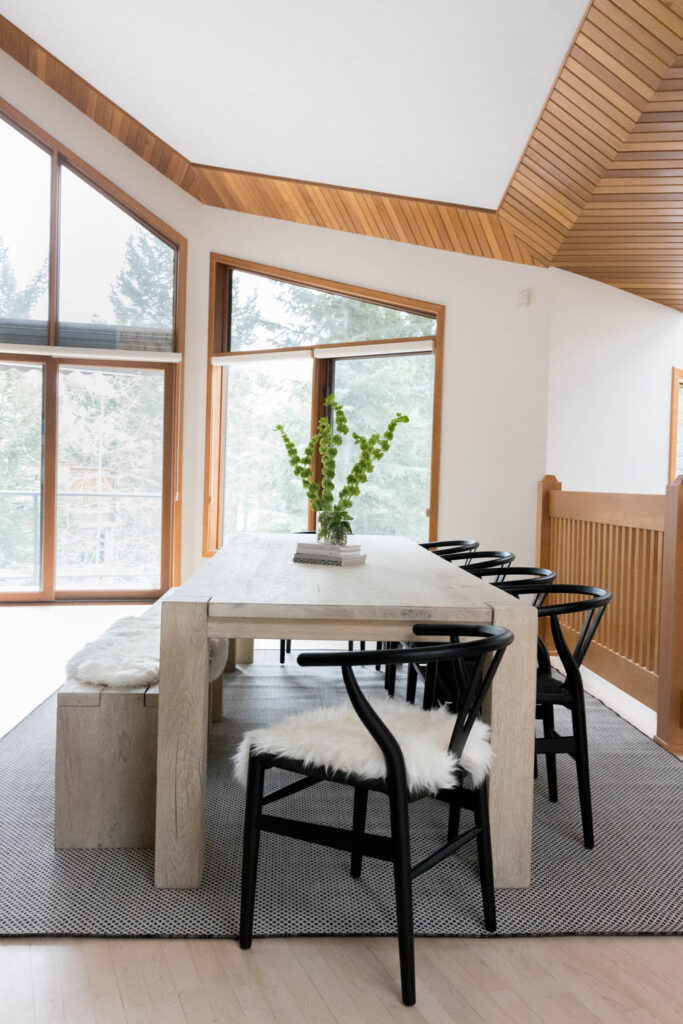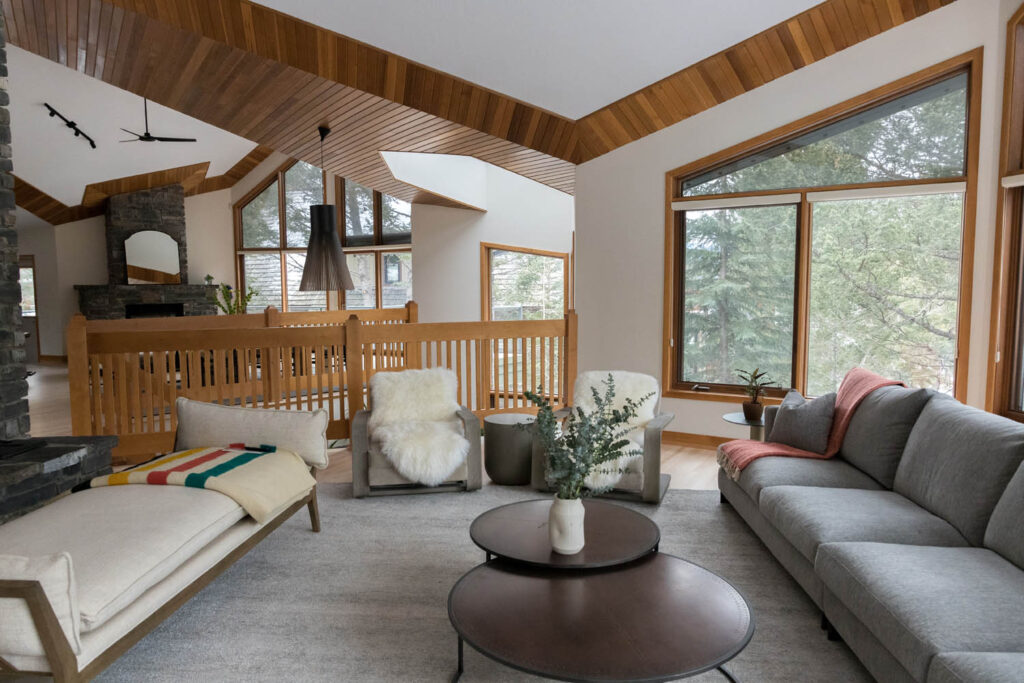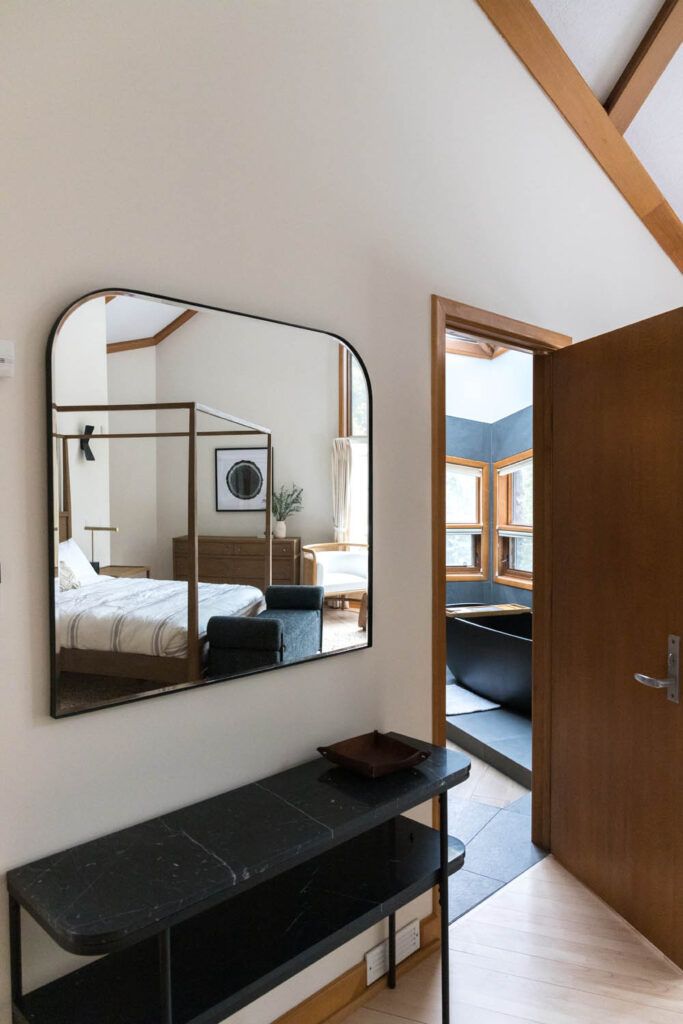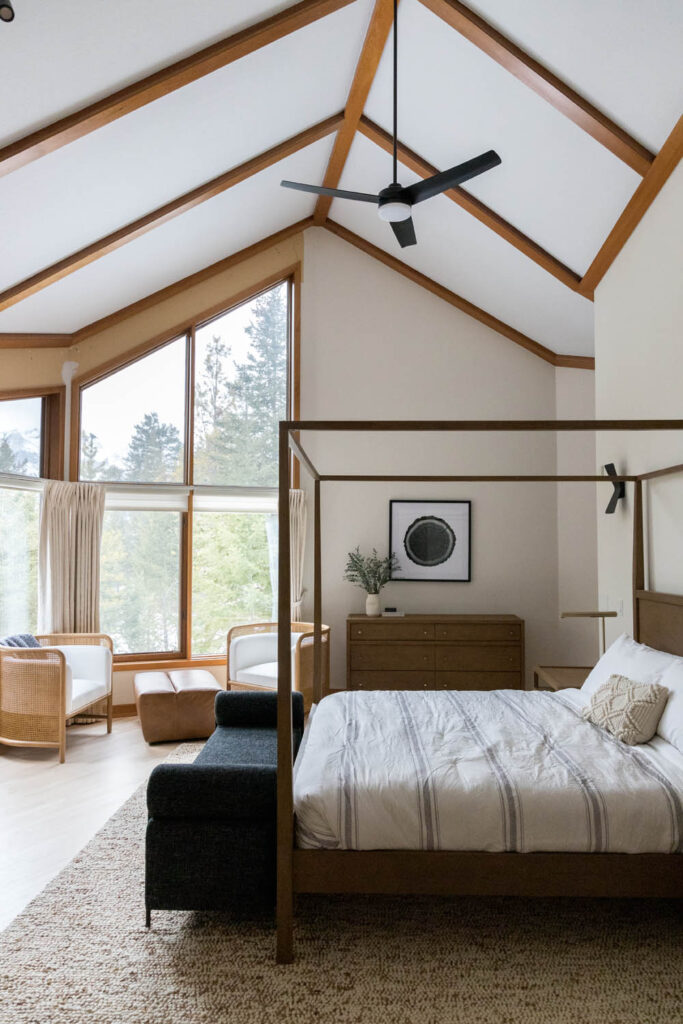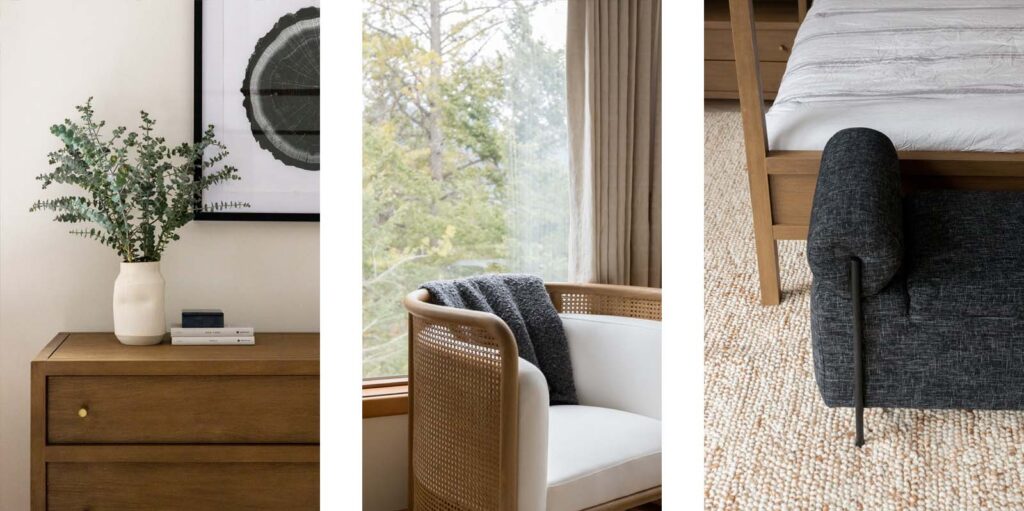 This is why you want to dibs the master… This mountain retreat features the bathroom of your dreams. With a stunning open concept shower, free standing tub + a nearly 360 view of the mountains, this is a bathroom you'd never leave (and don't worry – the neighbours can't see in).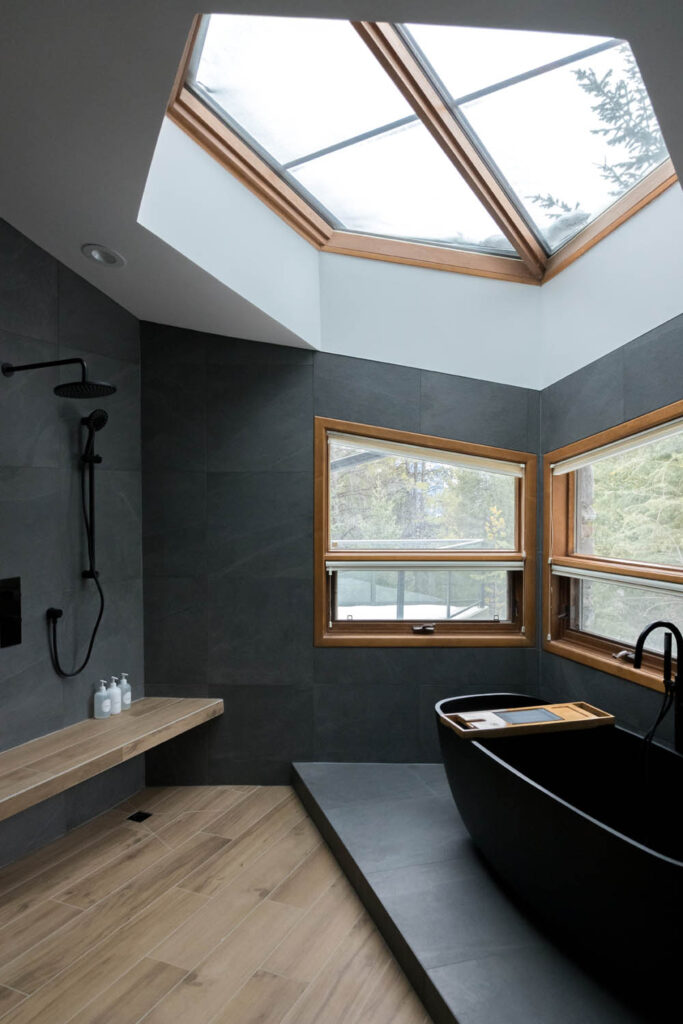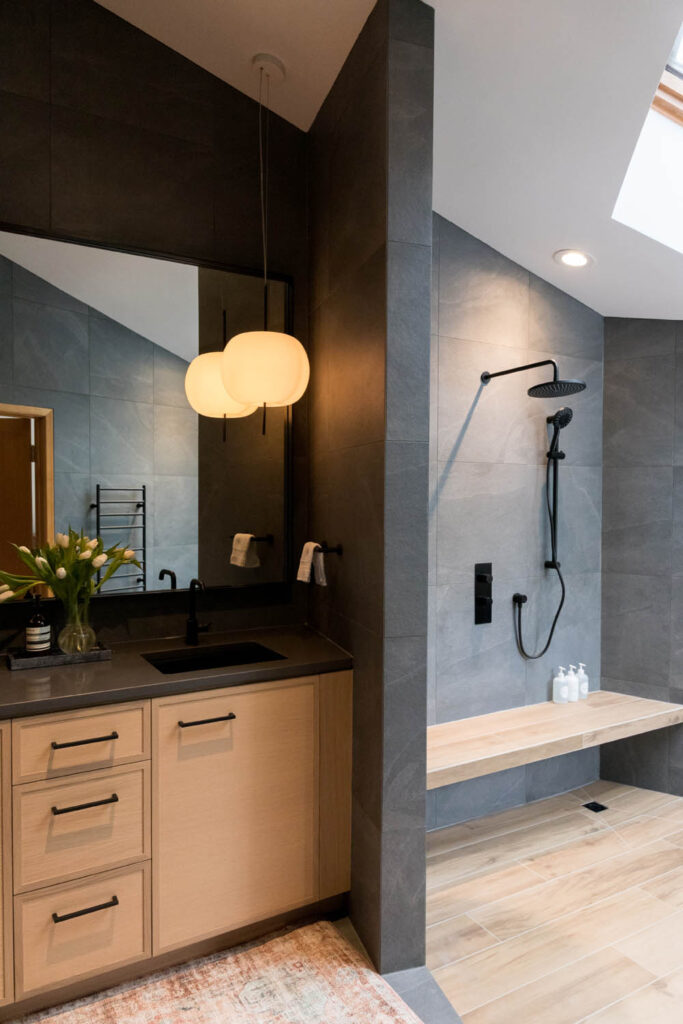 This project was challenging as we had to ensure nothing was too precious and the materials we're extremely durable while maintaining the aesthetic experience + having the space still feel like home.